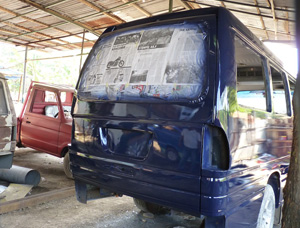 Orphanages have a variation in costs they have to meet.
Recently the Mama Sayang orphanage found  their Bus was not road worthy. The Bus is a important part of their operation in giving the children the advantage in attending sport & outside visits.
We are pleased to report the bus is back on the road.
This project is also supported by The Indonesian Coal Development.