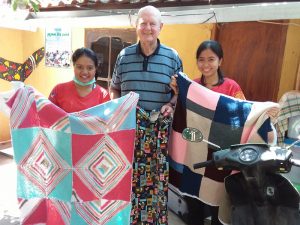 The Rumah Sehat Clinic is located beside the Priscilla Education Centre.
Don Hall was pleased to drop off a suit case of wraps for the new Mothers. Nice to meet the staff & of particular interest was the portable dental chair & portable dental drills which is not used often as this service relies on overseas Volunteers.
Rumah Sehat are supported as Rotary RAWCS project from Hope Island Gold Coast.