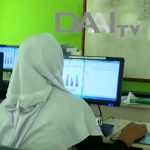 The YUM Vocational Training Center has been supported by Priscilla Hall Memorial Fund since 2012. With approximately 450 students attending each year, the training provides free training in English, Computer and Sewing.
This video shares details of the VTC operation and local area and highlights the benefit of further education .
The video was made for TV show "Journal" by DAAI TV Indonesia.