You are here: Home // Regular Projects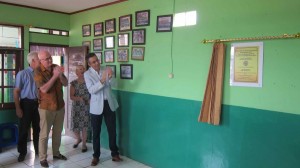 We had a great opening ceremony on Saturday for this project and were entertained by the delightful kids at the kindergarten who are loving their newly improved facilities.  The photos tell the storey . Thanks to ANZA , The Australian Embassy and The Priscilla Hall Memorial Foundation . .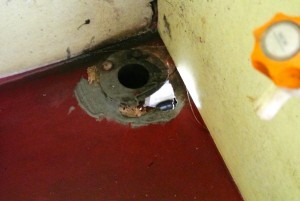 This project is worthy of two newsletters . This one is the beginning when PHMF committee member submitted this report . "On Saturday ( September 2013 )I visited a new project for us with several of the ANZA committee.  ANZA have been supporting a food kitchen for the elderly downstairs but upstairs is a school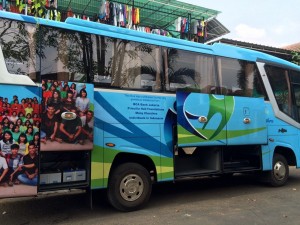 We would like to share recent photos we received of the new Coach at Mama Sayang . Full details of this Fund Raiser appeared in a April newsletter .  This excellent transport will allow the children to Travel in safety as well as expanding the opportunity to visit & experience Indonesian culturally events.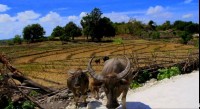 We know Hamish Abbott whose family live in Priscilla's home town Glen Innes . Hamish is a business man & surfer who loves his visits to Indonesia . He has a keen interest in helping people so he printed off the Food Plant Solutions Bahasa Field Guides to take on his trip to Rote Island . This

Silakan perhatikan informasi di bawah ini, dan kami harap Anda berkenan membagikannya di timeline Facebook Anda.  https://www.priscillahall.org/food-plant-solutions Kami berharap dapat menyebarluaskan informasi di atas kepada orang-orang atau organisasi yang berminat, yang dapat membantu dan mendorong kebun-kebun rumah tangga, untuk menanam tanaman bergizi yang dapat meningkatkan kesehatan keluarga, khususnya kesehatan Ibu dan Anak Indonesia. Informasi-informasi

Please consider the information below and we ask that you share it on your Facebook timeline.  https://www.priscillahall.org/food-plant-solutions We wish to distribute the above to interested people / organisations who can assist and encourage home gardens to grow nutritional plants that will improve the health of families, in particular Indonesian Mothers & Children. The information