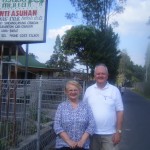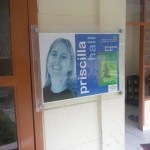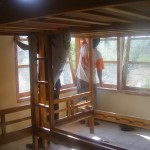 In May 2008 ANZA introduced the Foundation to YUM who needed MAJOR repairs for their Children Village at the above address for 3 Dormitories , Dining Room & Library  ..After 2 visits & meeting Olvia Reksodipoetro Chair Person at YUM it was decided to proceed with this major project .
At the same location YUM with other sponsors established The Vocational Training Centre which has been very successful until early this year when YUM's sponsor was unable to continue & Yum was unable to find a replacement sponsor  ..
WE ARE PLEASED TO ADVISE THAT THE PHMF IS NOW SPONSOR FOR THE VTC  ..Please read the report below to appreciate why this project is very important to be maintained .
Summary A World Bank study found that close to 60 percent of Indonesian youth are unemployed; this is the case in Yayasan Usaha Mulia's project area of Cipanas, West Java. That is why a Vocational Training Center (VTC) was established in order for youths to learn skills that would increase their chances of gaining employment. So far, 75 percent of our alumni have found jobs. Help us keep the VTC going and help more than 300 disadvantaged youths per year find employment.
What is the issue, problem, or challenge? The unemployment rate in Cipanas for youths aged 16 to 24 is over 60%. The greatest challenges to gaining employment in this area are a lack of skills and a lack of access to employment opportunities. The Vocational Training Center was designed in order to enable more than 300 youths per year to learn valuable skills that will increase their chances of gaining employment in a highly competitive job market.
How will this project solve this problem? The VTC offers 5 courses including English Courses, Job Seeking Skills, Sewing Classes, Computer Skills Short Course and a Course in Hospitality. These trainings have obtained governmental recognition in 2011. So, students graduating from the VTC will obtain a nationally recognized certificate, assuring them to stand out in the labor market thanks to their new skills.
Potential Long Term Impact During the past two years a total of 600 students have completed courses at the VTC. 330 of those students graduated at the same time from high school and the VTC. Out of the 330 students who graduated from the VTC, 250 have successfully found jobs. This is a 75% successful job placement! Our hope is that by continuing to offer skills training, more and more disadvantaged youths will find employment and break the cycle of poverty.