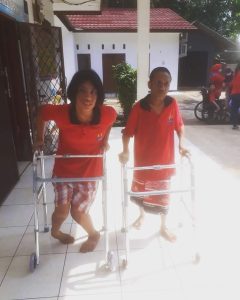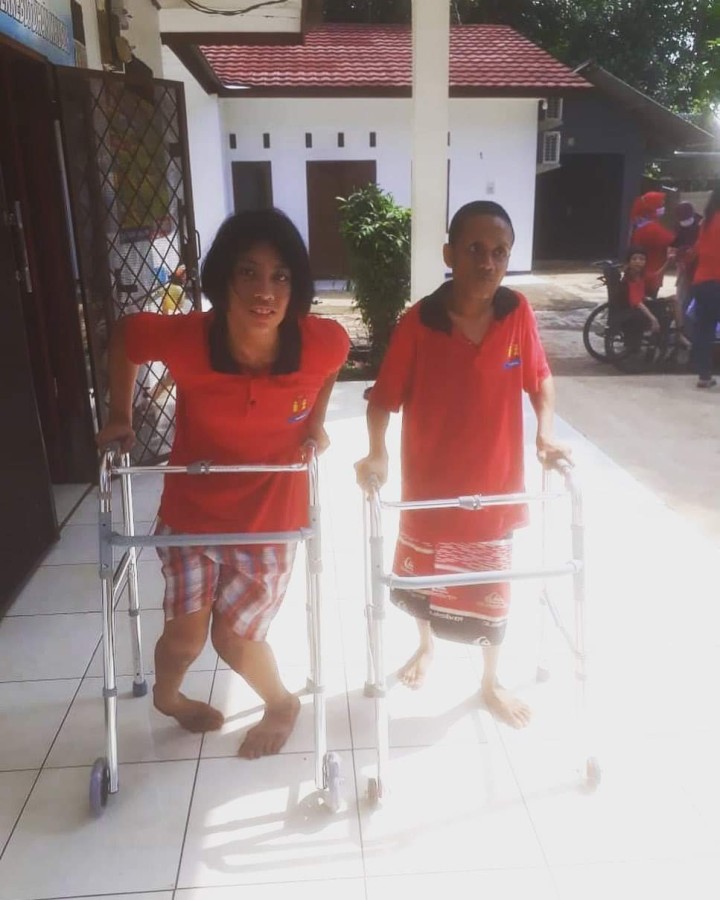 In 2017-2018 ANZA together with Priscilla Hall Memorial Foundation (PHMF) funded the renovation of bathrooms at Heesu to make the facility wheelchair accessible. We also supported building extension work and saw to its completion. While we ( ANZA ) no longer provide financial support to Heesu on a regular basis, we still keep regular contact and provide ad hoc assistance where possible.
Heesu is a residential centre for children with cerebral palsy. Its residents were admitted as young children as their families lack the resources to care for them at home.
Two of its long time residents, Luqman and Zahrah (pictured) now in their 20's are finally ready to move back and live with their families. They have learned basic self care skills and can do simple household chores. ANZA Social Welfare donated walkers for Luqman and Zahrah so they can continue to be mobile and productive at home.
ANZA Social Welfare also donated a new toilet commode to replace an older one.