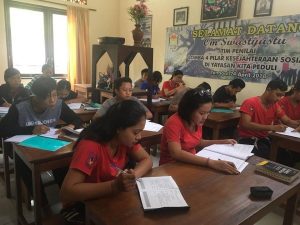 Excited and enthusiastic students begin their study of English and Computers 6 month program this will enable them to secure a good paying position within the tourist sector of Amed Bali.
Most of these students are children of the poor families located around Mt Agung Bali,  Their parents are farmers who this year are suffering from lack of crop revenue as to the evacuation of the Mt Agung volcano region.
The staff of Rumah sehat also joined the English class to improve their conversational English.