You are here: Home // News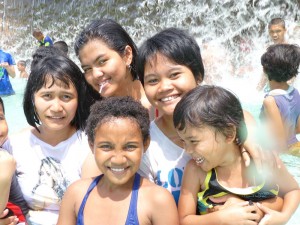 Glen Innes Rotary Club is seeking teams of volunteers – Rotarians and non-Rotarians – to go to Indonesia to help impart life skills to up to 100 orphans. The children are at Mama Sayang Orphanage in Jakarta run by Englishman Mike Hilliard and his Indonesian wife Jeveline and supported by the Priscilla Hall Memorial Foundation.
Six years ago these drawers had different appearance. They were clean and perhaps a bit shinny, no cracks and holes. Six years long these drawers held so many books, clothes, bags and toys of nearly a hundred kids. Six years of mornings of pulled drawers, kids' starting their day  knitting better future. Six years of
September 14th 2009 was a very special day for PHMF and Yayasan Remaja Masa Depan. The evening of that day in the middle of the holy month of Ramadhan, Yayasan Remaja Masa Depan finally officially opened its drop-in center. A shelter for street children nearby to stop-by, rest and doing some activities during the day.