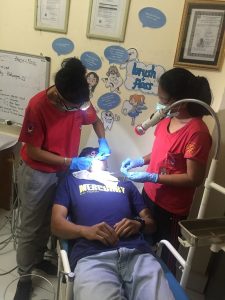 Hayley or H as she prefers to be called visited Rumah Sehat to delivers a dental hygiene lesson in English.
H is passionate about teeth and the importance of dental hygiene. H taught the students how to clean and care for their teeth, most of the students have never used floss or had their teeth cleaned.
The results are amazing the students say.