Six years ago these drawers had different appearance.
They were clean and perhaps a bit shinny, no cracks and holes.
Six years long these drawers held so many books, clothes, bags and toys of nearly a hundred kids.
Six years of mornings of pulled drawers, kids' starting their day  knitting better future.
Six years of evenings of pushed drawers, kids going to dreams of livelier morning.
New timeline have just started and we posed together with new drawers.
They will hold our books, clothes, bags, toys, a piece of our dream and a jar of hope.
We will pull and push them drawers, gently, yes we hope to remember that always.
We don't want any crack on our drawers so hope can't slip away.
Thank You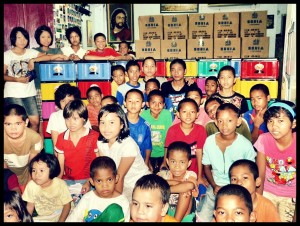 Mama Sayang orphanage had received fifty five drawers from Indonesian Coal Development and Glen Innes Rotary Club in November 2011. We all thank them for their generosity.
==========================================
Join our 8th Annual Golf Charity Tournament!
Click the banner below to email us your detail. Our golf organizer will contact you immediately.