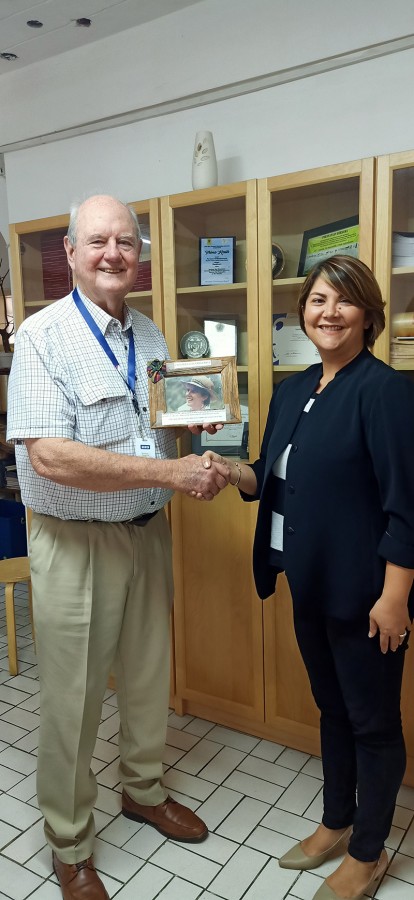 On Monday, 29 July 2019, YUM had the pleasure of welcoming Mr. Don Hall to the YUM Head Office in Jakarta. This was his second visit to our office as he usually goes to our projects in Cipanas, West Java. We are so grateful that during his holiday in Indonesia, he made time to meet with Vanessa Reksodipoetro, YUM's Executive Director, and Yolanda Nilasari, our Donor Relations Coordinator. 
During our time together, Mr. Don Hall reminisced about his first time meeting Olvia Reksodipoetro, then Chairperson of YUM. We discussed the many different projects that PHMF has supported these past 10 years, such as the renovation of the orphanage facilities in Cipanas (now transformed into a Community Centre), the Box of Books program which was first started by funding from PHMF and the Vocational Training Centre training more than 500 youth every year. 
Mr. Don Hall also introduced us to one of PHMF's major projects in Australia, Days for Girls. The program which is focused in the eastern part of Indonesia is a much-needed one and we were very interested to hear the details and successes of the program so far. We ended the meeting with both parties motivated to continue working with each other and making more impactful projects together! Thank you again Mr. Don Hall for PHMF's constant support to YUM and we applaud your never ending energy!