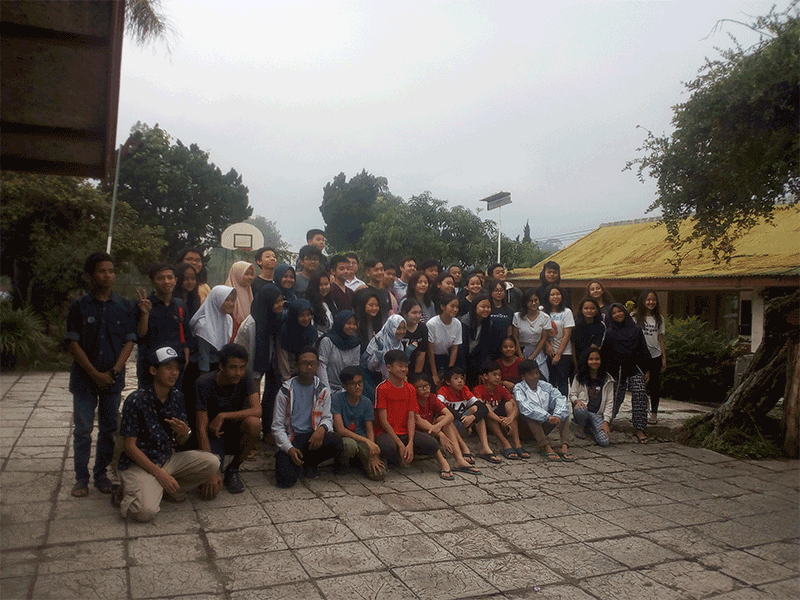 One of YUM's sustainability initiative programs is a program called "Edutourism" which connects people who care with the local communities that YUM supports through service activities. This program is open to adults as well as students from local and international schools.
Last December, we received a visit from Sekolah Bogor Raya (SBR) students. One of their activities was to engage with the English class students from YUM's Vocational Training Centre. There were 35 students from this school and 18 students from YUM's VTC.
The activity took a place in the main hall.  The students were divided into 6 groups and one teacher helped to supervise. They started the activity by having conversations about food, hobbies, film, music and sport. The activity continued with the students playing games and singing together. This activity took place for thirty minutes. By the end of the activity, everyone had a great time enjoying each other's company.
"It was a great feeling for me being able to help improve someone's else's English skills. The students are very brave to start using English in conversation.  By having long chats, I also learned about their personal life."

– Laura, student of Sekolah Bogor Raya.