You are here: Home // Day for Girls – Indonesia
The Day for Girls program educates girls about menstruation, reproductive system and sexually transmitted diseases.
Latest posts...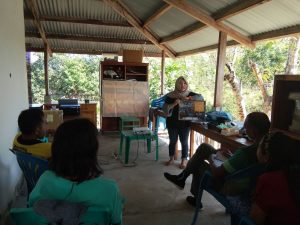 On this August, 2018, Days for Girls in Indonesia was held in Southwest Sumba, Nusa Tenggara Timur together with Foundation of Hope Sumba. Before Days for Girls kits were distributed to 60 female teenagers in Junior High School of St. Josef Freimadametz Tambolaka, FMCH Indonesia, supported by Priscilla Hall Foundation Memorial, held Training of Trainers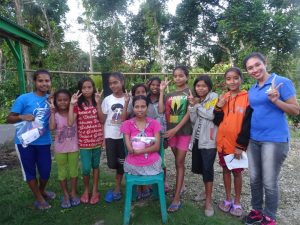 The Foundations DfG partners in West Timor are FMCH who have the slogan  "GIRLS YOU ARE LOVABLE AND PRECIOUS". We are delighted to hear from YHS that training & kits have been delivered to handicap girls with their friends in attendance. We would all agree this is a very special distribution.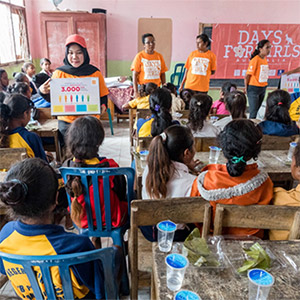 Hi Girls, My name is Sarah. I am a new member of staff at Yayasan Balita Sehat Indonesia. I had been working at YBS for a month, when I was asked to accompany my Programme Manager, Ms. Helga Dyathen on a trip to West Timor. One of the activities I observed was the training of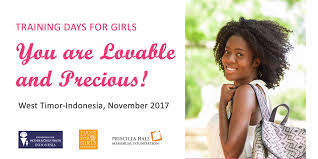 November 2017, Foundation for Mother and Childs Health (FMCH) Indonesia in partnership with Priscilla Hall Memorial Foundation (PHMF) have been successfully conducting training in Reproductive Health and have delivered washable menstruation pads to 109 female students in Junior High School at Sunu Village, West Timor. The training was fun and all the participants were very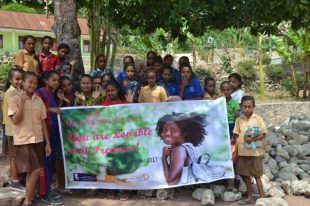 THIS IS THE UNABRIDGED REPORT OF THE DAYS FOR GIRLS PERTH & NEWCASTLE WHO SUPPLIED THE KITS .English instructions had to be translated as it is not the first language in Indonesia.  West Timor, Indonesia- November 2017. Foundation for Mother and Child Health Indonesia (FMCH) or Yayasan Balita Sehat Indonesia in partnership with Priscilla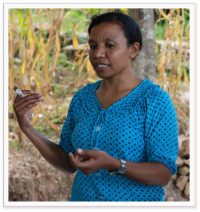 The Foundation in the past & currently supports YAYASAN BALITA SEHAT-FMCH . Current support is shown on our WEB SITE . As well as their work in Jakarta there is a team in West Timor managed by Marsalina Selan ( Marsa ) who manages all the FMCH's programs in West Timor. Below is a report which clearly shows