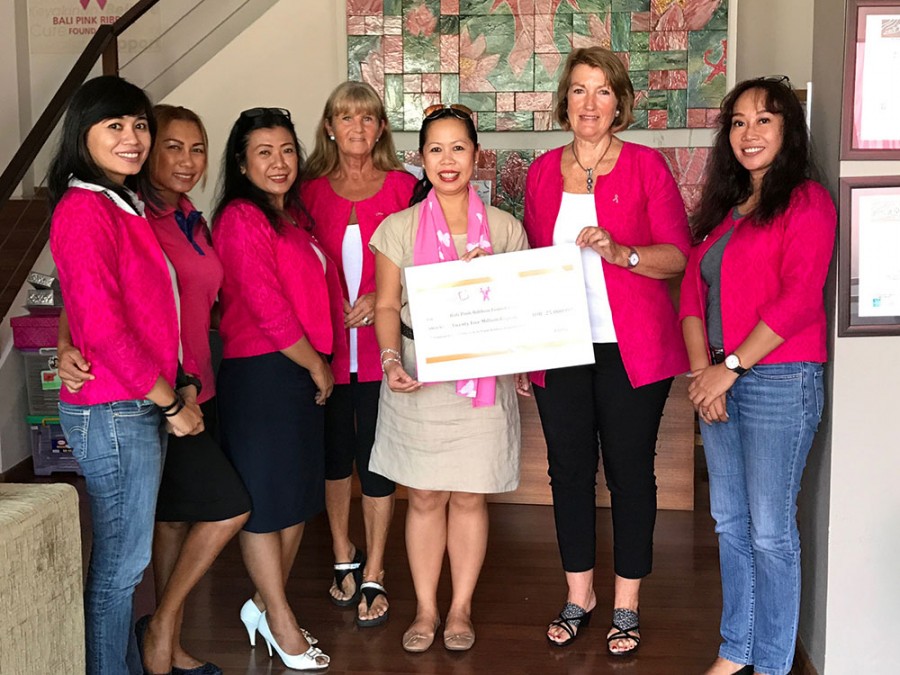 One of the charity projects that Priscilla Hall Memorial Foundation was selected to be the recipient of PHMF Golf Invitational 2016 funds, is
Bali Pink Ribbon Foundation. Today, the Rp. 25,000,000 cheque was presented by Isma Wootten on behalf of PHMF and the Golf Organisers to Gaye Warren the Founder of Bali Pink Ribbon, a survivor and a very inspiring lady herself.
The donation will be used to support Bali Pink Ribbon's programme to support the roadshow programme of the breast screening of around 100 under-privilege women in Nusa Lembongan, Bali.