You are here: Home // Days for Girls – Indonesia
The Days for Girls program educates girls about menstruation, reproductive system and sexually transmitted diseases.
Donations can be made to the Days for Girls project via the Rotary Australia World Community Service donations portal. Please click here to donate.
Latest posts...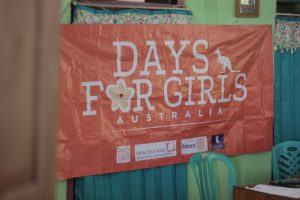 Our project collaborated with Priscilla Hall Memorial Foundation, specifically for girls, called Days for Girls also organized in SMP Yasuari Noetoko this September 2019. The students learned about reproduction health including menstruation period and how to use a washable pad that can be used to substitute the commercial sanitary pad. We are fighting for the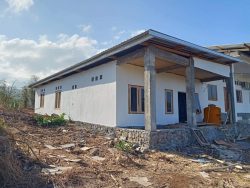 Priscilla House is being build for Volunteers to assist Carlos to introduce new programs.  Regarding the number of rooms in the building, there will be: – 3 bedrooms (for 2 persons each) – 2 bathrooms – 1 kitchen – 1 living room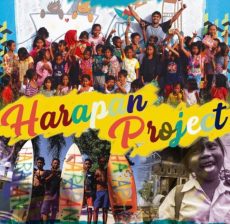 This newsletter covers distribution in two different locations. The Doctors from the Government Health Center continue with the program Days for Girls. In the village of Marada, 80 girls attended in the morning & at the Village of Jalal 70 Women. A total of 150 kits to "Make a Difference" to their future well being.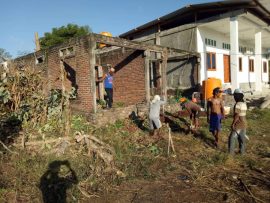 These are the details that were indicated in a previous newsletter of the starting point for the project .This stage has now been completed. 1. –Clean the building of trees and vegetation: The passage of time has provoked that several trees have grown inside the building. 2. –Change the frames of doors and windows: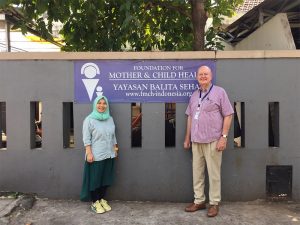 On 25th July and 31st July 2019, Mr. Don Hall from Priscilla Hall Memorial Foundation visited FMCH Indonesia head office in Jakarta, Indonesia. Our Indonesia Program Manager, Helga Dyah Vianinditasari and Coordinator & Staff of Health Education & Promotion, Aris and Sarah were welcoming his visit in our office. We discussed our collaboration project "Days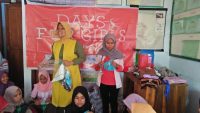 TO DAY 60 …. YEAR TO DATE 470 Today a further  distribution of Days for Girls program in the village of Daha. We gave 60 kits with organic panty liners and gave education regarding menstruation, reproductive system and sexually transmitted diseases.    …..