You are here: Home // Days for Girls – Indonesia
The Days for Girls program educates girls about menstruation, reproductive system and sexually transmitted diseases.
Donations can be made to the Days for Girls project via the Rotary Australia World Community Service donations portal. Please click here to donate.
Latest posts...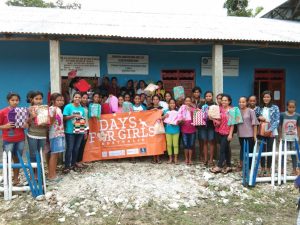 A meeting was held in the kantor desa of desa Roda Pada with 40 participants in June 2019.   The discussion was aided by the DfG flip chart and a film concerning adolescence and reproductive health. 40 kits were distributed to women and girls of the desa.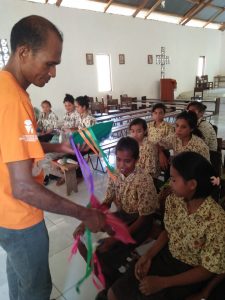 At the Catholic middle school Flos Karmelit in desa Wee Kambala, Sumba Barat Daya, YHS held a DfG session for 28 young students and five teachers.   32 kits were distributed to the enthusiastic young women.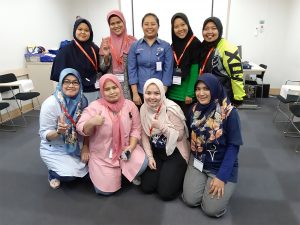 On September 24th 2019, four staff of Foundation for Mother & Child Health (FMCH) Indonesia, consisted of two Early Learning Center (ELC) teachers from Cipete and Bojonggede site, midwife and nutritionist, attended First Aid Course for Child and infant that was conducted by International SOS in Jakarta. The course was suggested and sponsored by Don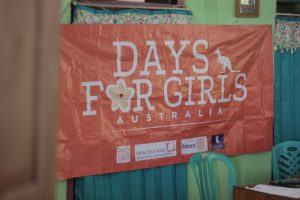 Our project collaborated with Priscilla Hall Memorial Foundation, specifically for girls, called Days for Girls also organized in SMP Yasuari Noetoko this September 2019. The students learned about reproduction health including menstruation period and how to use a washable pad that can be used to substitute the commercial sanitary pad. We are fighting for the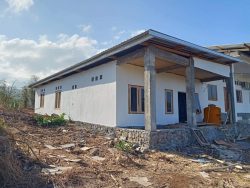 Priscilla House is being build for Volunteers to assist Carlos to introduce new programs.  Regarding the number of rooms in the building, there will be: – 3 bedrooms (for 2 persons each) – 2 bathrooms – 1 kitchen – 1 living room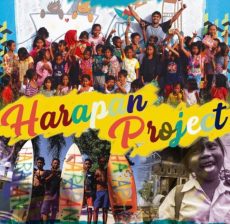 This newsletter covers distribution in two different locations. The Doctors from the Government Health Center continue with the program Days for Girls. In the village of Marada, 80 girls attended in the morning & at the Village of Jalal 70 Women. A total of 150 kits to "Make a Difference" to their future well being.